Tax Filing and Planning
The Accounting and CPA Exam Tutoring Service LLC is a professional accounting service that offers tax preparation, filing, and resolution services.
Preparation, Filing & Planning
Our tax service offers tax preparation, filing, and planning federal and state tax returns for businesses and individuals. As an Authorized IRS e-file Provider, we can prepare and file your federal and state returns safely and securely. We also provide in-home tax services to handicap, disabled, and elderly individuals.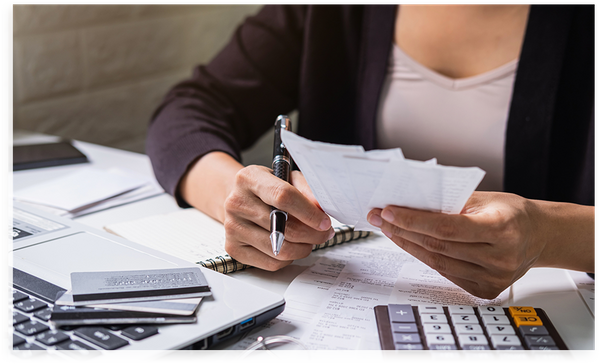 Tax Services
Tax preparation and planning are complicated and stressful. Tax laws are becoming more complex, and tax forms are under revision. And, most likely, we can look forward to more tax changes in the days and years ahead. That's why it's vital to have a tax professional prepare your taxes. Even simple tax returns are not simple. The rules change yearly, and it's possible to overlook the changes. By doing taxes yourself, you may be overlooking deductions and credits you're entitled to. Or taking deductions and credits, you're not entitled to. This can lead to submitting an incorrect return which can lead to tax notices or even an audit of your taxes.
The Accounting and CPA Exam Tutoring Service LLC has experience filing tax returns. Our tax preparation services include:
Federal and State Individual Tax Returns
Federal and State Business Tax Returns
Sales and Use Tax Returns
Annual Reports
Information Returns
Amended Return
Extensions
Assistance with tax notices and tax debt
Other individual and business-related filings
Business Start-Up Filings
Tax Planning
Tax Advisory Services
The Accounting and CPA Exam Tutoring Service LLC can help with tax planning including social security retirement benefits.
Tax Preparation & Filing
Our tax professionals understand the tax structure of different business entities and personal tax returns. Each tax return has different tax benefits, disadvantages, and personal liability. Tax laws change, and preparing your taxes requires understanding tax law and how those laws apply to your situation. Preparing a tax return is not simple. It takes careful planning and analysis of tax code, knowing what forms to use, how to complete the forms, what calculations are needed, and how interest and penalties apply. These are just a few things you need to know to prepare and file your tax return properly. Do-it-yourself tax software is great for simple tax returns. But, for complex returns, I would suggest calling us! (908) 223-8778.
Tax Planning
Tax planning is essential for determining your future tax liability or benefits. Both individuals and businesses need to have a tax strategy in place. As your tax advisor, we can offer tax planning and assist with business start-ups as well as established companies. We'll review your tax situation, offer advice to lower your tax liability when applicable and provide strategies for investment and retirement.
Here are some helpful articles to get you started.
Contact Us
Accounting and CPA Exam Tutoring Service LLC is available to answer your questions.