Accounting & Bookkeeping
From start-up businesses, growing businesses, sole proprietors to corporations, the Accounting and CPA Exam Tutoring Service LLC works with companies of all sizes, providing in-house, online, remote, and virtual accounting and bookkeeping services. When compared to the cost of an in-house accountant, outsourcing your accounting services with us is a cost effective option.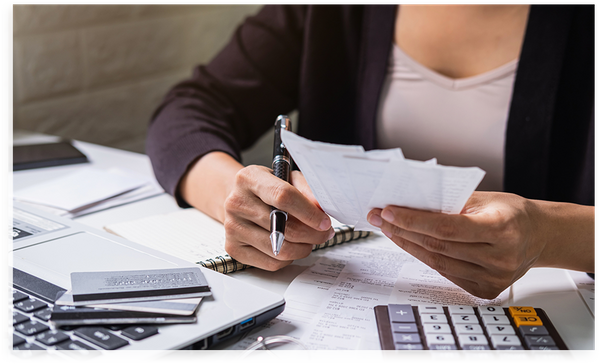 We can help you maintain your books and perform accounting tasks ranging from payroll to preparing financial statements. Here are some of the accounting services we offer:
Management Reporting
Profit and Loss Statement Analysis
Balance Sheet Analysis
Cash Flow Analysis
Budgets
Forecasting
Consolidated Financial Statements
Internal Control Review
Management Reporting
We can prepare schedules and reports needed to analyze your business operations, perform financial statement analysis, prepare tax schedules and other management reports.
Compilation of Financial Statements
We can prepare income statement, balance sheet, cash flow, consolidated financial statements, budgets, forecast, and related schedules.
Budget and Forecasting
A budget is extremely important in managing your business. The Accounting and CPA Exam Tutoring Service LLC can help you create a budget or forecast. Or, we can create a budget or forecast for you. We offer sound, unbiased advice to help you effectively plan for the future of your business. And, we'll help you create a budget or forecast with your business goals in mind.
Accounting Software
No need to worry about which accounting software to use. We have the latest software available to perform all your accounting task. We can even manage your books off-site and provide you with a secure backup of your financial records. You can access your information and run reports 24/7 from anywhere with internet access including on your mobile phone.
We'll sit down with you to learn about your business and your business plans. With a streamline accounting service, you'll have the tools you need to manage and grow your business. By allowing us to maintain your financials, you can focus more on running your business.
Bookkeeping Services
Bookkeepers are a vital part of the accounting department. They're responsible for day-to-day recording and reporting of daily operations. The Accounting and CPA Exam Tutoring Service LLC provides full-service bookkeeping services. We can maintain your books using your accounting software or ours. We can invoice customers, enter vendor invoices, post customer payments, print checks, maintain inventory, product costing, reconcile accounts, general ledger reconciliations, bank reconciliations, intercompany reconciliations, perform month-end procedures, maintain fixed asset schedules, and prepare management and tax reports.
Here are some articles to help you with your books and accounting.